We did our valentine theme the week of Valentine rather then the week before. From what I have seen online most do theirs the week before, so I guess that makes us oddballs
.
Anyway the girls loved our Valentine week, EVERYTHING was pink and white, but I threw in a little red for Prince
.
Lady Bells was a little more cooperative this week but I think it was because of the candy, in fact I bet it was
only
for the candy!
So here is Lady Bells' week with Valentine:
Her letter mat with PINK play-dough
We'll work on this!
Then we counted what was left of the SweetTarts.
She used SweetTarts for her magnet page this week.
Valentine Vocabulary cards: This is the first time I use these with her. We first laid them all out while saying them, then I would call out one and have her point to it. The candy was left over from the previous activity. I finally convinced her that she did not have to wait until all the candy was gone before she moved on.
"Such a cute face!"
Patiently trying to stack her candy hearts
When the candy ran out!
Sharing V-Day stickers with Lady Jey
She made a Valentine.
Color sorting with SweetHearts.
More fine motor skills
And for fun!
And of course we can not go a week without: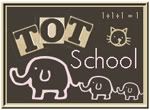 printables shown were provided curtsey of: COAHS, 1+1+1=1, OTBM,